Our Latest Fur Ever Friend Needing Adoption.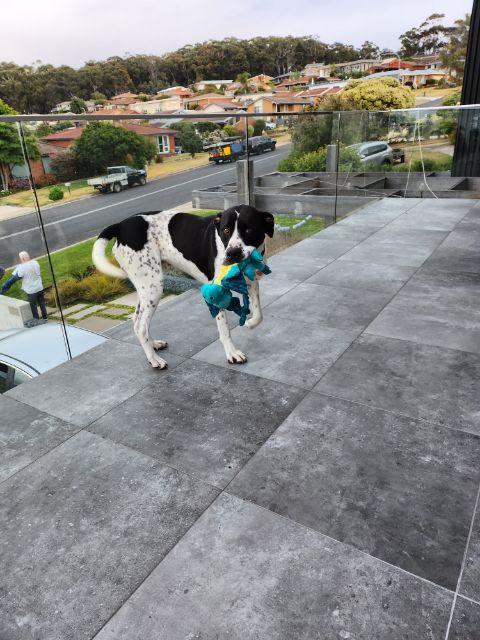 Snoop is a playful 18 month old Bull Mastiff x Boxer who is just lovingly goofy. You have a happy, well behaved and house trained pooch with Snoop, who just loves to hang out and play with his toys. If you are needing a comforting companion to lay next to you, look no further because it is Snoop's favorite past time ….unless you ask him to get his toy, then it's a fun time to be had!
Snoop has had some training and will currently sit and wait for meals and treats. He will fetch his toy when asked (no need to ask twice ) and is also learning a new trick 'Look' that allows Snoop to focus on his human.
Like other dogs, Snoop requires a fenced yard with a confident and kind owner. Snoop is good with older kids, but will need to be the only dog in the family as other dogs make him nervous.
If you would like to consider adopting Snoop , contact the Animal Welfare League Far South Coast on 0400 372 609