The brand-new instalment in the iconic and multi-award-winning Worms franchise is coming to Australian retailers, 13th July.
The PlayStation and Xbox releases also feature the Fully Loaded Edition, which includes the Legends and the All-Stars Pack, with awesome outfits and weapons that help you stand out from the other worms.
Worms Rumble will be the first game in the series to feature real-time combat and multi-platform cross-play, with up to 32 players able to take part in matches in a range of arena maps, including a multi-levelled shopping mall – complete with its own ballistic missile silo.
Article continues after this ad
Advertisement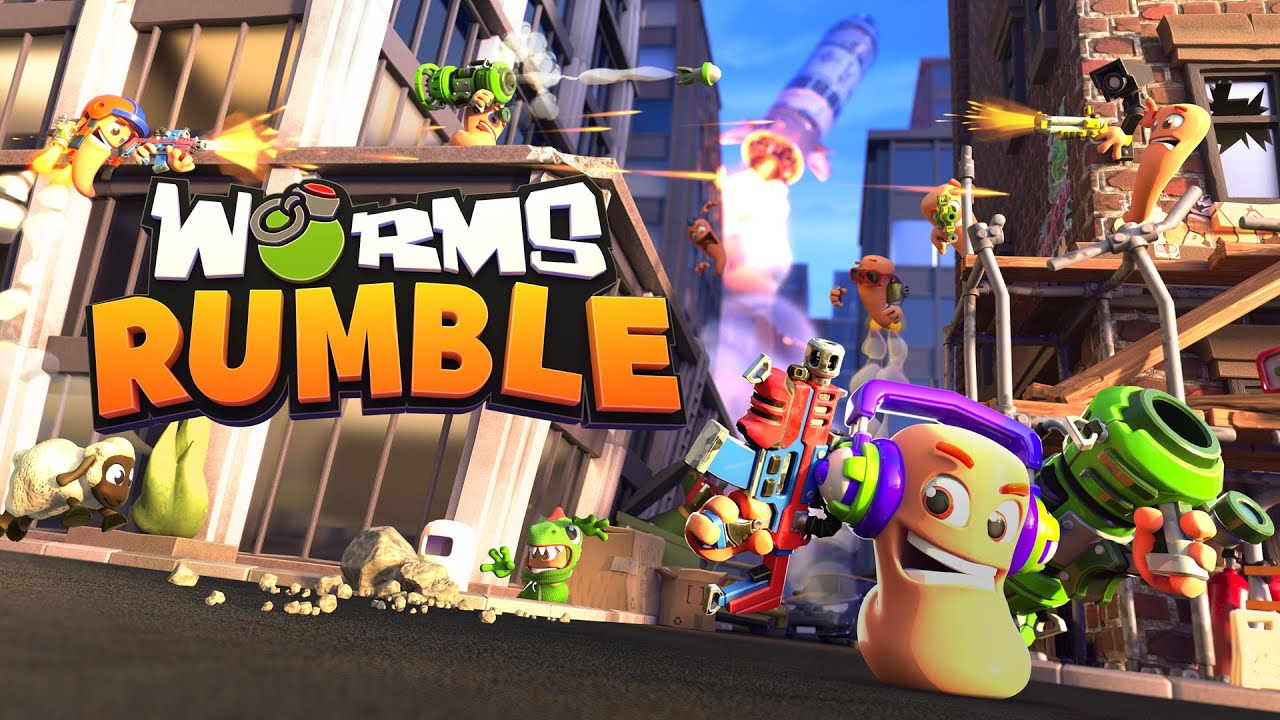 Worms Rumble features:
Fast-paced, arena action: Open fire in six varied arenas in up-to-32-player, real-time combat across five solo and team-based game modes, including Deathmatch, Team Deathmatch, and the battle royale mode, Last Worm Standing
Take aim across the platforms: Take on friends, frenemies, and unfamiliars whatever the platform, with cross-play matchmaking.
Make your Worm it's own: Choose and unlock over 1,000 options to fully customise your worm, from outfits and hats to eye colour and teeth shape; further personalise the weapons they wield with additional skins to unlock
Lock and load your arsenal: Crates across the arenas contain a host of weapons and items, including fan favourites like the Sheep Launcher, Holy Hand Grenade, and Grapple Gun
Weekly Lab events:
The time-limited event Lab mode provides preset maps, weapons, and gameplay mechanics for players to master and unlocks new skins
Worms Rumble will be available on the 13th of July at Australian retailers on PlayStation 5, Xbox Series X, PlayStation 4, Xbox One and Nintendo Switch.
Article continues after this ad
Advertisement
The Worms Rumble: Fully Loaded Edition for PlayStation and Xbox includes:
Legends Pack – Celebrate 25 years of Worms icons with the Legends Pack! Customise your Worm with these awesome outfits, weapon skins and banners.
6 Outfits – Retro Commando, Sheep, Donkey, Skunk, Cow and Pigeon (each with 3 different colour variants!)
6 Weapon Skins – Retro, Wooly, Concrete, Poison, Bovine, Feathers
6 Banners
All-Stars Pack – Jump into the fight with your favourite action hero! Whether you're bold, cunning, or wise, the Action All-Stars Pack has you covered.
3 Outfits – Superhero, Wizard and Ninja (each with 3 different colour variants!)
3 Weapon Skins (Heroic, Magical and Cherry Blossom)
3 Emotes
3 Titles
3 Banners