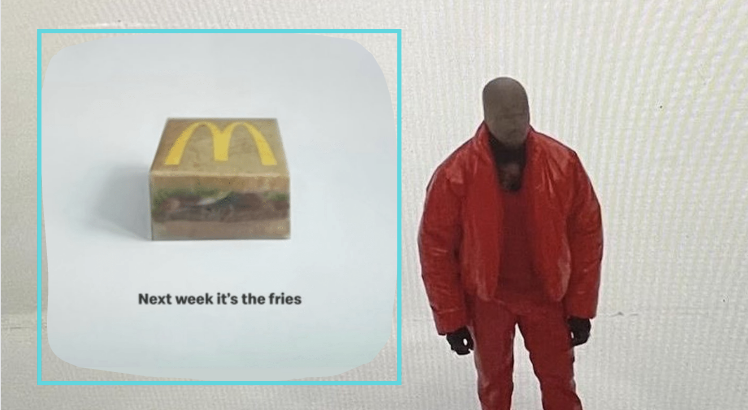 Kanye West is back on Instagram.
After being banned from posting, following an angry fit during which Kanye slut-shamed Kim Kardashian West and boyfriend (Pete Davidson) in front of people at Cannes Film Festival premiere screening "Gaddafi." The musician has announced that he will be re-designing food packaging for McDonald's as he returned to social media.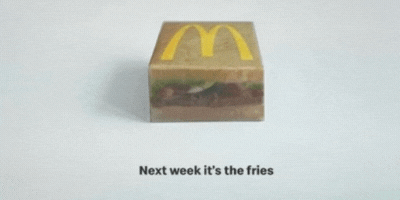 The rapper has reportedly teamed up with designer Naoto Fukasawa, who is know for creating innovative packaging. Soon your Favourite fast-food burgers or french fries ( as is teased in his instagram story ) in this day and age where recycling has been pushed aside by throwaway culture in pandemic proportions, perhaps this will be a positive step forward for the rapper who has had a recent bumping couple of years.
Article continues after this ad
Advertisement
All images referenced (Kanye West Instagram story/ Twitter @mymixtapez)