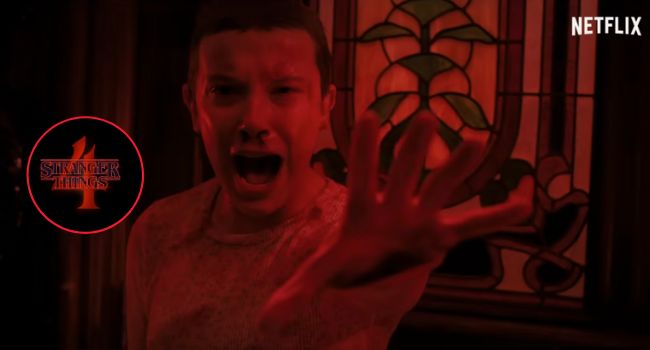 The trailer for the final two episodes of Stranger Things 4 is here and things are looking grim
The finale of Stranger Things Season 4 drops on Netflix on Friday 1st July and the trailer has given us goosebumps with its intensity and emotion.
The mood of the final two episodes is perfectly set with a dark, drum-fuelled remix of Kate Bush's Running Up That Hill mashed up with the Stranger Things theme through the trailer.
Article continues after this ad
Advertisement
There's a very real sense of foreboding as the gang prepare for an epic battle against Vecna and given the words spoken by various characters, we're not sure anyone is safe.
Dr Martin Brenner warns Eleven that Hawkins will fall, that her friends are "not prepared for this fight".
The usually positive Robin says: "I have this terrible feeling it might not work out for us this time." She's looking at Steve, and we hope that isn't pointing to his demise.
Indeed, Noah Schnapp, who plays Will, revealed that certain characters will meet their ends in the final two episodes of the season during an appearance on The Tonight Show with Jimmy Fallon.
"He's not going to stop, not until he's taken everyone," Will tells Mike.
Article continues after this ad
Advertisement
The Season 4 finale will air across two episodes, but don't despair, they're each movie length. Episode 8 is 1hr 25mins while Episode 9 is an epic 2hrs 30mins, so the wrap-up of the story will not be rushed.
Check it out:
We'll probably need time to sit and recover emotionally when it's all over.
Though maybe we'll dive straight back to the beginning and start rewatching Season 1 to keep the Hawkins gang in our lives.
Season 5 has been given the green light, so we've got that to look forward to, though the Duffer Brothers have said it will definitely be the last season. Prepare yourself now.
Article continues after this ad
Advertisement