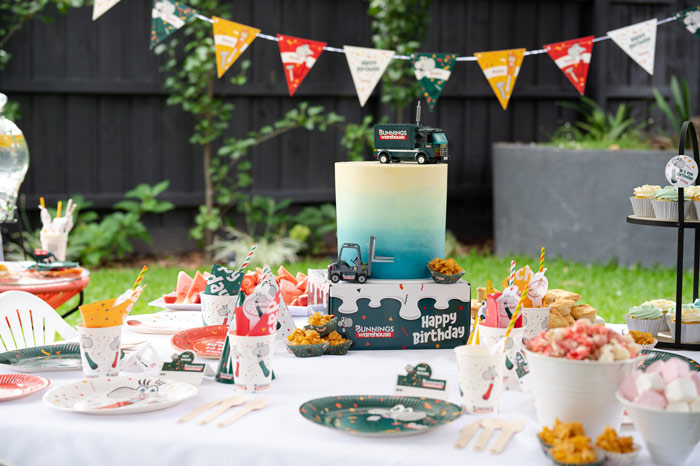 Hip hip hooray, it's time to party in style! Bunnings have launched their own colourful kid's party packs for those wanting a Bunnings themed birthday party.
The 10-setting party pack has everything you need to host your very own Bunnings celebration and the box it comes in even turns into a cake stand. Bunnings fans big and small can purchase the party box for $29.
Article continues after this ad
Advertisement
It comes after four-year-old Carter had a Bunnings themed party which went viral when his birthday had Bunnings uniforms, a matching Bunnings cake, and of course a sausage sizzle. The mother even set up a garden centre where kids could plant their own flowers and take them home. Guests even received Bunnings merchandise in their goodie bags. The birthday boy also received a bunch of Bunnings gift vouchers.
Upon hearing the news of the new Bunnings party packs, Carter's mum said, "When Carter saw the packs, he thought they were 'soooooo cool' and loved the hammer characters and birthday badge. He thinks lots of kids are going to have the best Bunnings parties this year!"
With 135 pieces of party items, each pack includes ten each of party invitations and envelopes, paper dinner plates, paper side plates, paper cups and straws, party hats, wooden utensils, cupcake papers, place setting name cards, one birthday badge for the special birthday person, a pack of 50 napkins and a 3m long bunting. The box can also then be turned inside out to use as a cake stand or a gift box.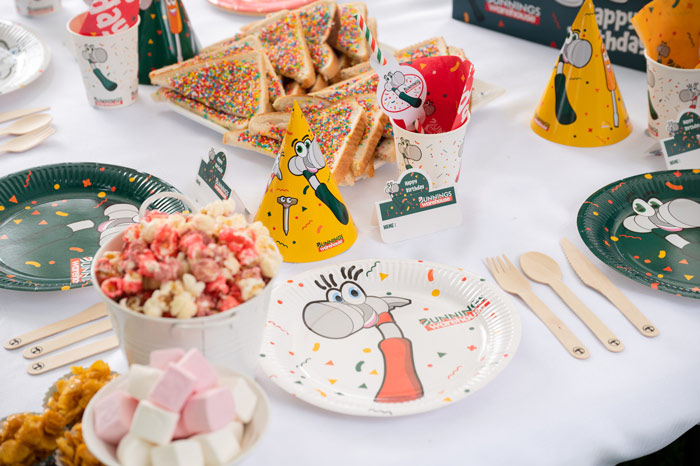 Fans have reacted to the launch of the exciting party packs, one user on Facebook wrote, "finally!!!! Can you please arrange 100 of these packs for me to celebrate all my birthdays from now until eternity?" and another said, "omg is this the most perfect thing to ever come from Bunnings??? We are getting some today!!!"
Article continues after this ad
Advertisement
The Bunnings Kids Party Pack is available nationally (excluding WA*) in store and is available to shop online for $29. Limited stock is available and for a limited time only.
*Due to trading restrictions in WA, Bunnings Kids Party Packs will only be available in Armadale, Broome and Bunbury stores.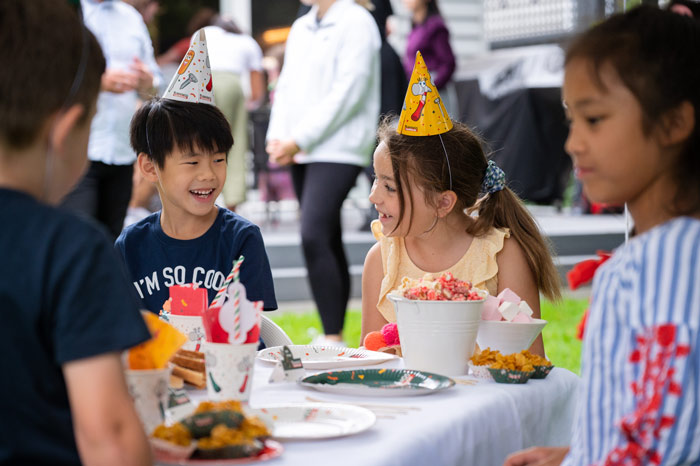 Image Credits: (Supplied by Bunnings Group Limited)