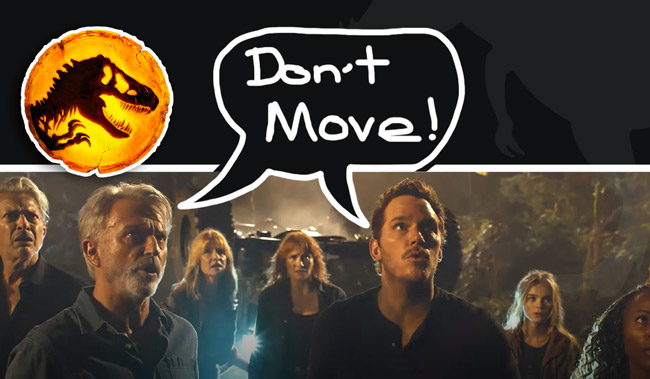 The Jurassic World Dominion trailer has just dropped along with our jaws.
Dinosaurs roam free around the world but can they co-exist with humans?
That's the question posed in this massive 3-minute long trailer for the new movie.
Article continues after this ad
Advertisement
And spoiler alert, they can't.
Seeing Chris Pratt out in a snow-covered country setting wrangling dinosaurs on horseback is the perfect opening scene.
Laura Dern, Sam Neil and Jeff Goldblum return to join the Jurassic World trilogies conclusion.
The moment when you see the original cast alongside the new cast is amazing.
So much nostalgia dripping, the cleaners just sent out for more mops.
Article continues after this ad
Advertisement
Experience the Epic Conclusion in cinemas June 9th
Article continues after this ad
Advertisement