There are a few guarantees when you are at an Aldi doing the shopping, one is that you'll probably find the carrots somewhere between chainsaws and camping gear, and the other is that some of the knock-off brands of our favourite foods are actually really good.
Caramilk fans are already in a frenzy over the latest limited edition product to hit the shelves at the shop known for taking a product and changing it ever so slightly so that you know what it is, but they won't get sued.
A new limited edition caramelised white chocolate block is out and it could be better than Caramilk if only for the price.
Article continues after this ad
Advertisement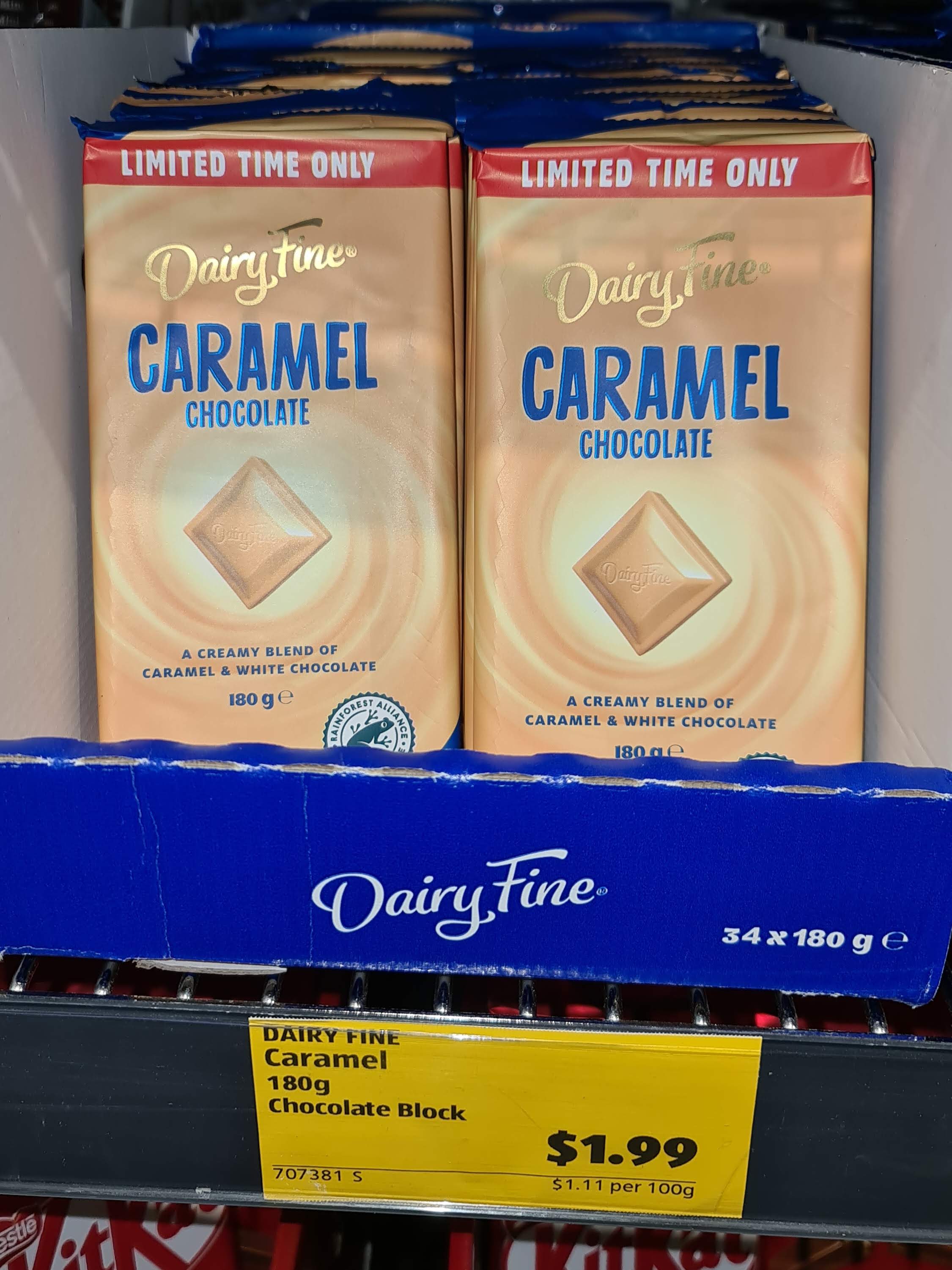 For only $1.99 fans (Yep that's an Aussie Price) are claiming it's the "most delicious dupe yet," and at less than half the price it's in good stead!
Some users have described it as "better than the original" while others are not so convinced stating that "You just can't replicate that Caramilk flavour" and "Nothing can replace Caramilk".
So is it better than the original?
It's close, but we think Caramilk might just have that extra bit of something special.
Do you know someone who is the ultimate Caramilk fan? It might be time to put them to the test.
Article continues after this ad
Advertisement
Get a block of each and throw away the wrappers to see if they can taste the difference.