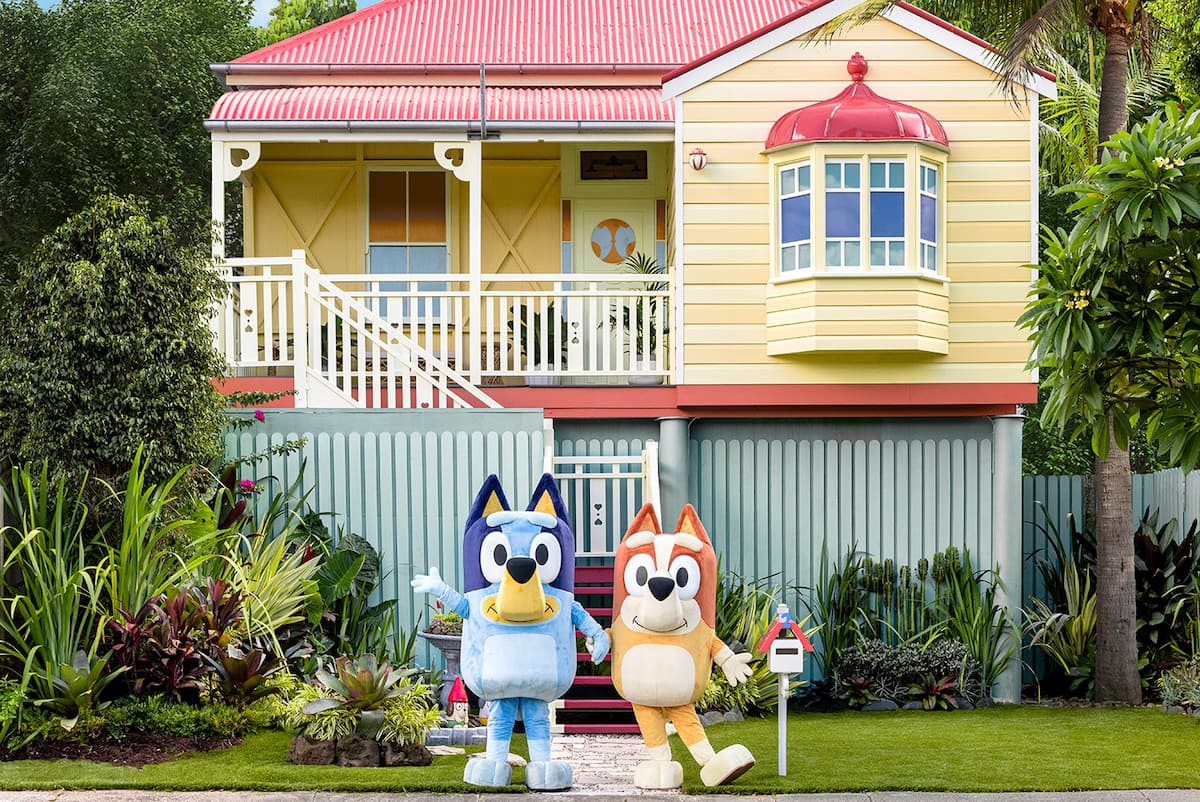 Someone has created an Air BNB based on the house in Bluey and it's so accurate we all want to live there.
The house is situated in the heart of Brisbane which is where the children's cartoon takes much of its inspiration from. It has 2 bedrooms, 3 beds and a bathroom and just has to be the most colourful house on the street. So you won't miss it.
The AirBNB description says "From the moment you step onto the front lawn, you'll be transported to Bluey's vibrant world, spotting familiar touches like the red letterbox, bone-adorned chimney and iconic bay window. Inside, discover rooms re-imagined with a breezy Mid-century modern aesthetic coupled with playful pops of colour. The girls' playroom, with its signature rainbow canopy, kiwi rug and numerous toys – including Bluey's beloved Chattermax toy and Magic Xylophone – is the ultimate setting for creative play."
Article continues after this ad
Advertisement
The inside of the house is a near-perfect replica meaning kids can stay in Bluey and Bingos bedroom complete with a stained-glass window and the kitchen even features the Duck Cake ready for Bingos birthday.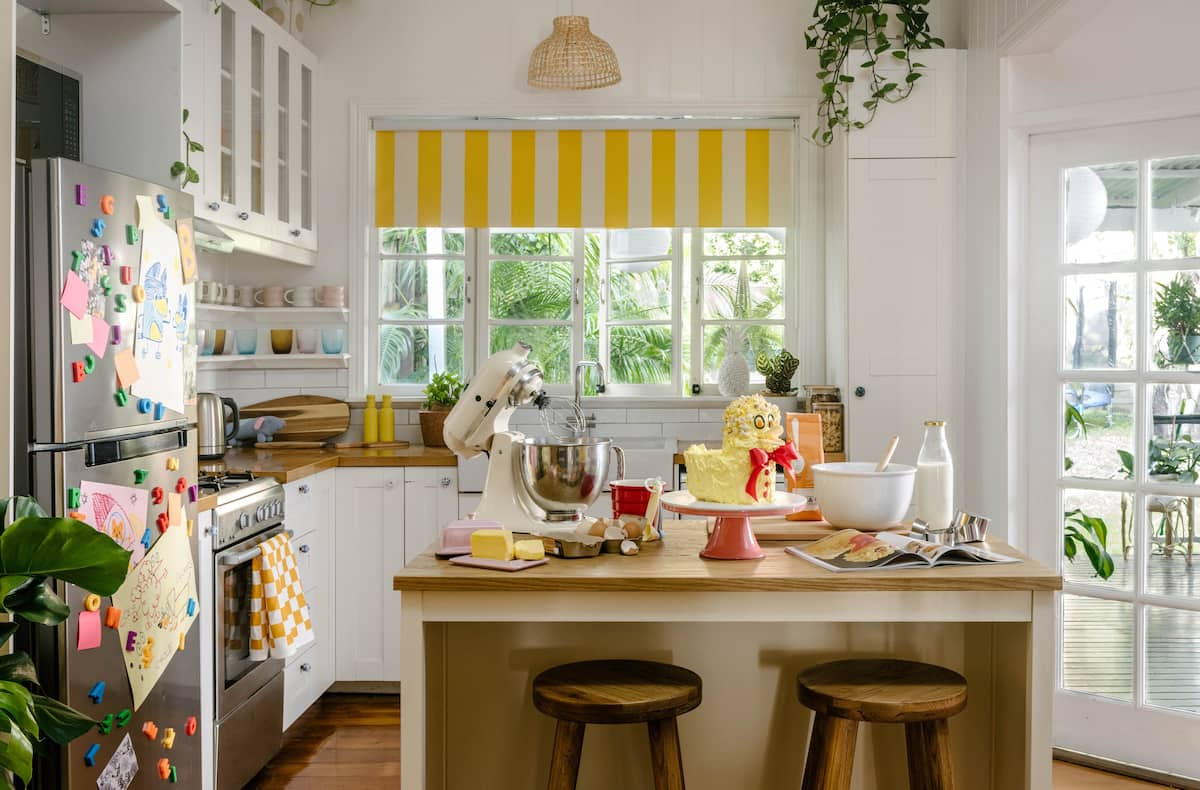 If somehow you are not familiar with the show. Bluey is an animated children's cartoon that can be seen on ABC Kids and via the ABC IView app. It's taken the world by storm with its colourful animation and clever writing that appeals to both children and adults alike.
Some things the owners make note of are to make sure you take a snap with Bob the Bilby and please keep the sticky geckos on the ceiling.
Ironically the house rules include "No Pets". So it looks like you'll have to leave the dogs at home.
A maximum of two adults and two children can stay in the house for weekend stays.
Article continues after this ad
Advertisement
The Bluey House will be listed from February 15 at 7 am AEST and they've said it's an experience for one lucky family to stay for just 10 dollar bucks but we've got a feeling the waiting list would be massive!
(images: Hannah Puechmarin AirBNB)