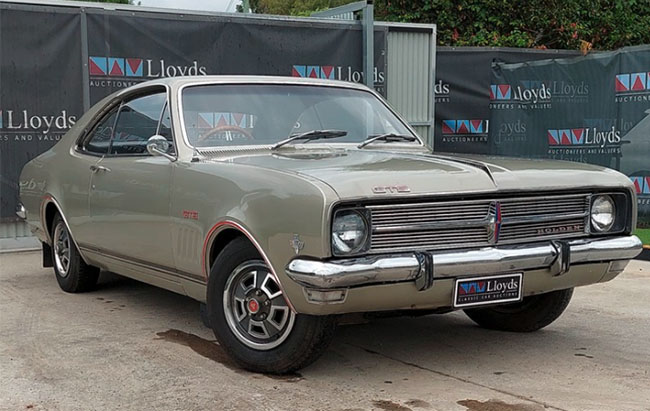 Got a spare half a million lying around? You could buy an Aussie muscle car icon
Nearly 400 classic, rare and unique cars are going up for auction this weekend, including some Aussie icons and a Lamborghini for those who like their rides with a bit of class.
However the showstopper is an iconic matching numbers 1968 Holden HK GTS Monaro 327 Bathurst Coupe, which is set to reach a record price of $500,000.
Article continues after this ad
Advertisement
It's a true-blue unrestored survivor car with mostly original paintwork and completely original interior and genuine matching numbers.
"This is an iconic vehicle that all Aussies love and it will only continue to increase in value as they become harder to find," said Mr Lee Hames, Chief Operations Officer for Lloyds Auctions.
The Monaro is indicating just under 92,000 kilometres on the clock and is fitted with the 327 V8 engine finished in Silver Mink.
Here's a tour:
"We have had an extreme amount of enquiry for this spectacular classic, it is the most anticipated car of the auction, and we expect that it will reach record prices of around $500k," continued Mr Hames.
Article continues after this ad
Advertisement
Back in October 2020 a similar Holden Bathurst Monaro sold for $320,000 at auction whilst a Bathurst Raced HT Monaro 57D sold for $750,000 back in June 2020.
This Monaro has also been verified by ICAARS and comes with the verification certificate.
Also up for auction is 1 of 1 1979 Holden VH SL/E Factory Prototype which was uncovered from beneath a dust sheet in Country Victoria and is believed to be the only one left in the world and a 2003 Lamborghini L147 Murcielago.
The 1968 Holden HK GTS Monaro 327 Bathurst Coupe goes under the hammer this Saturday and is open for bidding over at Lloyds Auctions.
Image: Lloyds Auctioneers and Valuers
Article continues after this ad
Advertisement