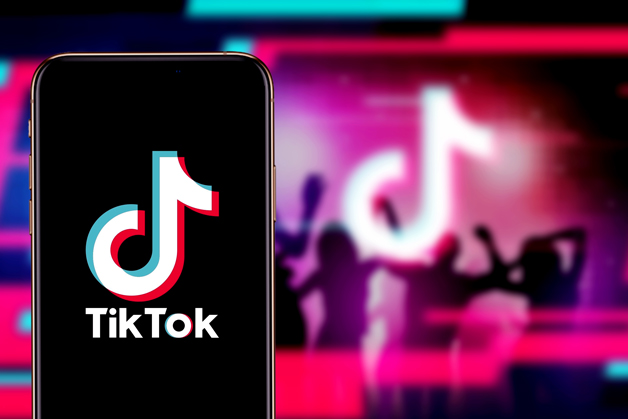 A list of the top-earning TikTok-ers has been revealed by Forbes with the top seven stars earning an impressive $55.5 million (USD) collectively in 2021.
Their earnings were apparently a 200% increase from 2020 and were the result of their ability to expand their fame beyond the social media platform going into their own TV series, movies and business ventures. Forbes states that although they diverted their attention away from TikTok only, they still earn much of their money through sponsored content which is typically up to 30% to 50% of their earnings.
Businesses such as Amazon, Louis Vuitton and McDonald's have capitalised on the popularity of TikTok and TikTok stars have been known to charge as much as half a million dollars for a single post although one post is an average of between $100,000 to $250,000 (USD) per post which has doubled since 2020. TikTok has grown to over a billion users worldwide, making the platform a strong channel for brands to reach their audiences.
Article continues after this ad
Advertisement
So who made it to the top 5 top-earning stars and how much did they make? Continue reading to find out.
---
#1 Charli D'Amelio
$17.5M 133M Followers
Charli D' Amelio sits comfortably at the top of the top-earning TikTok stars with a sum of $17.5 million and 133 million followers moving to the top spot after reaching number two in 2020. A competitive dancer before starting her social media career in 2019, she began posting dance videos to the social platform and quickly grew her following becoming the most popular TikTok creator.
The 17-year-old has then since had advertising sponsorships from brands such as Invisalign, Morphe cosmetics and Dunkin' Donuts. In 2021, she also launched a joint venture with her sister Dixie, (also on the list) and Hollister called Social Tourist. The sisters even produced their own television series, "The D'Amelio Show" and "Charli vs. Dixie" off the back of their TikTok fame and continue to produce new content.
Article continues after this ad
Advertisement
---
#2 Dixie D'Amelio
$10M 57M Followers
Dixie D' Amelio, follows her younger sister Charli in the number two spot for the top-earning stars of TikTok. With an earning of $10 million and 57 million followers, the sisters have a collective 190 million followers and $27.5 million. As well as the TV series with her sister, their brand Social Tourist and other high end advertising deals, Dixie has sought out a career as a pop singer, releasing two songs in 2021.
---
#3 Addison Rae
$8.5M 86M Followers
Addison Rae also rose to fame in 2019 posting dance videos to TikTok and was 2020's number one top-earning star with $5 million. In 2021, the 21-year-old's earnings rose to $8.5 million with her move into acting. She had a lead role in the movie, "He's All That" a remake of "She's All That" with Netflix also announcing new deals with Rae for several more movies which are to come. She also has sponsorship deals with brands such as American Eagle and has her own "Item Beauty" line.
Article continues after this ad
Advertisement
---
#4 Bella Poarch
$5M 87M Followers
Now the third most followed person on TikTok, Bella Poarch's quick rise to fame makes her the 4th highest-paid stars on TikTok. Her following skyrocketed after she posted a simple lip-sync video of her doing a video to the song "M to B" by a British rapper which became the most-viewed TikTok in 2020. Originally born in the Phillipines, Poarch was raised in Texas and served in the U.S navy as a helicopter mechanic until her rise to fame on TikTok. She's had sponsorships with major brands such as Google, Prada and Tinder and in May she released her first single, "Build a B****" which reached number 56 on the Billboard pop chart.
---
#4 Josh Richards
$5M 26M Followers
Article continues after this ad
Advertisement
Josh Richards also takes the 4th spot in the highest-paid stars on TikTok also taking in $5 million. The 19-year-old social media personality is also an entrepreneur and serves as chief strategy officer at Triller, another video-sharing social network. Sponsorship deals include brands such as Amazon and Cashapp and he also has his Barstool Sports podcast, BFF's. Richards has his Ani energy drinks which is sold out in chains such as Walmart and he has his own venture capital firm called Animal Capital which he co-founded. He's also appeared in a Netflix movie called "Under the Stadium Lights" and has his own production company called CrossCheck studios which is a joint venture with Mark Wahlberg's production outfit.
---
#5 Kris Collins
$4.75M 42M Followers
In equal fifth place comes Kris Collins, who also proved how fast anyone can gain fame and money on social media. Forbes explains that before the pandemic, Collins was a hairdresser in Vancouver and when she was unable to work she decided to download TikTok, putting together an ongoing sketch comedy show on the platform. From this, she's gained 41 million followers with family-friendly humour and has worked with brands such as Hershey, Lionsgate and Pantene.
Article continues after this ad
Advertisement
---
#5 Avani Gregg
$4.75M 39M Followers
Avani Gregg also takes the fifth spot earning $4.75 million rising to fame on the platform known as "Clown Girl" posting make-up tutorials. She quit her job as a lifeguard and moved from rural Indian to Los Angeles where she became an influencer and was an original member of "Hype House". Since then, she's gained a role in the web series, "Chicken Girls" and she even has an autobiography out called Backstory: My Life So Far.
@avani

awe here's the no fake blood version 🥺 fun times
---
Image Credit: (DANIEL CONSTANTE / Shutterstock.com)