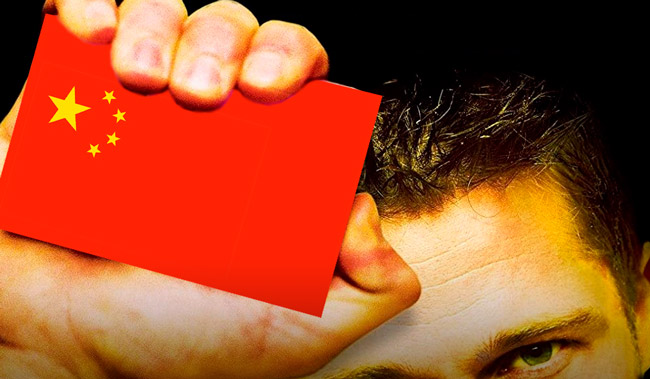 Chinese censorship has outraged fans after changing the ending to Fight Club.
Fight Club is an iconic film from 1999 (yes it's over 20 years old now) that starred Brad Pitt and Edward Norton.
For those that haven't seen the film, mild spoilers are ahead.
Article continues after this ad
Advertisement
The movie follows an insomniac (Norton) who meets a Soap Salesman Tyler Durden (Pitt).
Together they create a secret underground Fight Club that soon turns into something bigger.
The late Meatloaf had a supporting role as Bob, whom Norton's character met at a support group.
Even Jared Leto (30 Seconds to Mars) has a role in the flick.
Fast forward to the ending, Norton's character kills Tyler Durden and watches the city fall to the ground.
Article continues after this ad
Advertisement
Explosives (pre-911) destroy skyscrapers which completes the anti-capitalism message of the whole film.
But China has very aggressive censorship when it comes to anything that could create an uprising in its citizens.
So, the film ending cuts off just before the buildings fall and displays a message on the screen.
Chinese censors proves that they are not just good at deleting contents by adding a happy ending to Fight Club.

I wonder whether this violates the copyright of the movie? https://t.co/8rjcBpnjLT pic.twitter.com/ExYnTEY6gC

— Henry Gao (@henrysgao) January 23, 2022
Article continues after this ad
Advertisement
"Through the clue provided by Tyler, the police rapidly figured out the whole plan and arrested the criminals, successfully preventing the bomb from exploding."
"After the trial, Tyler was sent to lunatic asylum receiving psychological treatment."
"He was discharged from the hospital in 2012."
So Norton's character was sent to a lunatic asylum for 13 years and the government (police) stopped the bombing.
Article continues after this ad
Advertisement
This of course has fans in uproar as the whole premise of the film was to go against the system.
What is not clear is if the government ordered the film to be censored or if it was self-censored by the video provider, Tencent.
Here's a recap of the films that have changed for China.
Now the Chinese film market is massive, with China having a larger share compared to the USA.
The problem for Hollywood though is that to get a share of that market, they need to appease the censors.
Article continues after this ad
Advertisement
Do you think it's okay to change a movie based on a whole country?
IMAGE CREDITS: 20th Century Studios via IMDB // @henrysgao via Twitter