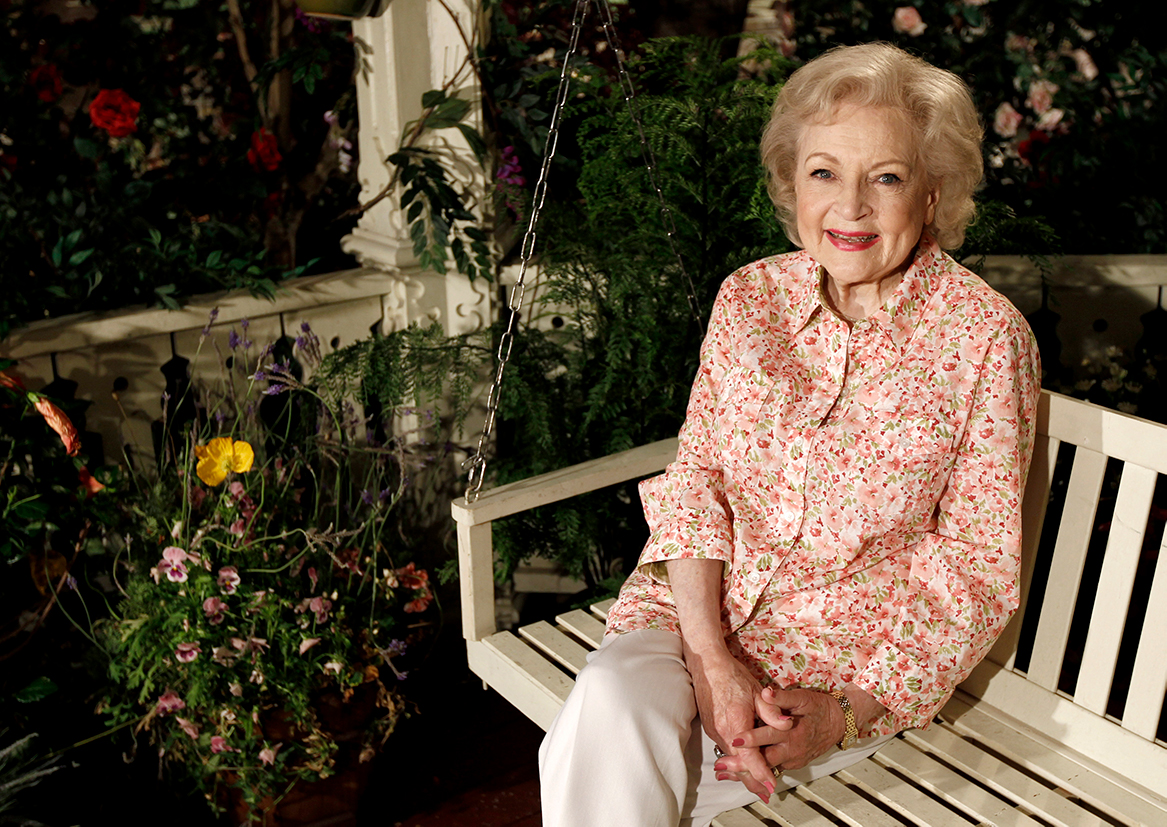 The death certificate of the Hollywood icon has been leaked revealing the tragic cause for her passing.
According to her death certificate, Betty White died from a stroke she had six days before her death on New Year's Eve at age 99.
The beloved Golden Girls and Mary Tyler Moore Show actor died at her home in the Brentwood section of Los Angeles as the result of a cerebrovascular accident, the medical term for a stroke, on Christmas Day, according to the LA County death certificate obtained on Monday by The Associated Press.
Article continues after this ad
Advertisement
The cause was provided by White's doctor, as is typical in such cases.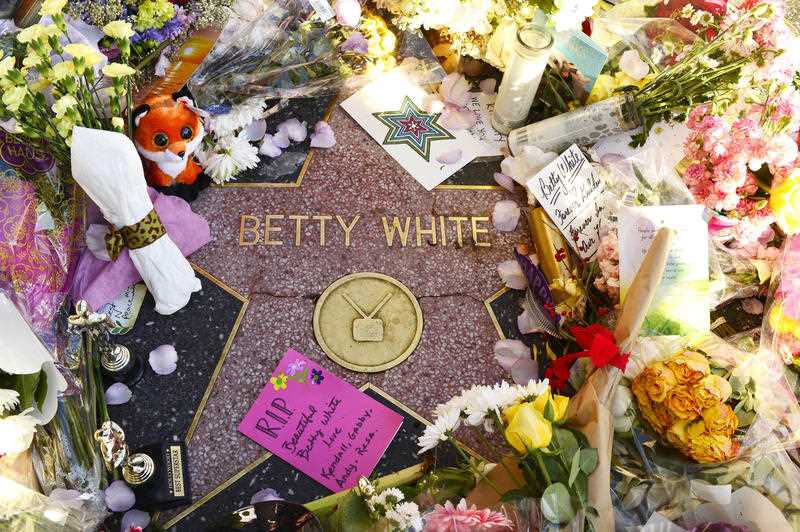 (Image: gotpap/STAR MAX/IPx 2021 1/3/22 Betty White Memorial on the Hollywood Walk of Fame in Los Angeles, CA)
While it's not clear if Betty showed any mental or behaviour signs of suffering in the days between the stroke and her passing, sources close to the family said she was coherent and well.
She was cremated and her remains were given to Glenn Kaplan, the man in charge of White's advanced health care.
Jeff Witjas, White's longtime agent and friend, who first confirmed her death to the AP, said she had been staying close to her Los Angeles home during the pandemic.
Article continues after this ad
Advertisement
The document lists White's legal name of Betty Marion Ludden. She took the last name of her husband Allen Ludden, to whom she was married from 1963 until his death in 1981.
Farewell to the legendary Betty White. Thank you for all the laughter and joy you brought into this world. Rest In Peace. pic.twitter.com/iWJZX2ppPU

— J O E J O N A S (@joejonas) January 3, 2022
The world looks different now. She was great at defying expectation. She managed to grow very old and somehow, not old enough. We'll miss you, Betty. Now you know the secret. pic.twitter.com/uevwerjobS

— Ryan Reynolds (@VancityReynolds) December 31, 2021
RIP Betty White, the only SNL host I ever saw get a standing ovation at the after party. A party at which she ordered a vodka and a hotdog and stayed til the bitter end.

— Seth Meyers (@sethmeyers) December 31, 2021
In 1954, #BettyWhite was criticized after having Arthur Duncan, a Black tap dancer, on her show.

Her response: "I'm sorry. Live with it."

She then gave Duncan even more airtime. The show was canceled soon after.

Rest well, Betty. #ThankYouForBeingAFriend pic.twitter.com/3rQRTHOPe7

— The Martin Luther King, Jr. Center (@TheKingCenter) December 31, 2021
Article continues after this ad
Advertisement
White, whose comic chops and up-for-anything charm made her a television mainstay for more than 60 years, died less than three weeks before her 100th birthday.
President Joe Biden, Mel Brooks, and many other celebrities and prominent leaders paid tribute to her after her death.
© AP 2022
Image: AP Photo/Matt Sayles, File