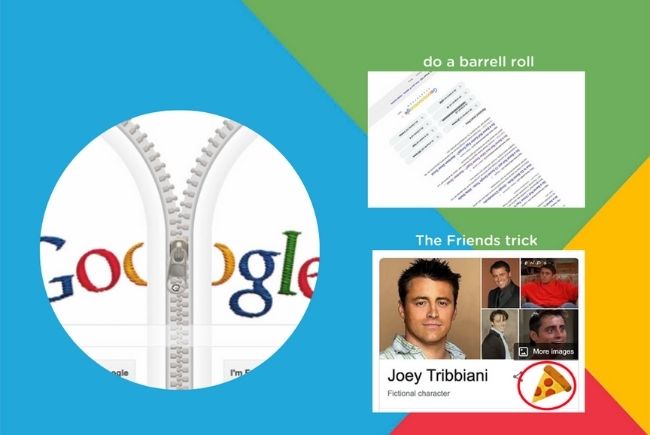 There's no doubt that Google is our go-to for whatever we need to find on the internet, but did you know it also delivers some fun surprises if you put in the right words?
We've compiled a list of the 9 best hidden tricks – known as Easter eggs – sitting inside the search engine that will show up some fun, unexpected and very cool effects.
Some of these have been around for years, while some have come and gone but are still archived for us to play and enjoy.
Article continues after this ad
Advertisement
These will work on desktop, phone or tablet too.
1. Do a barrel roll
This one's a classic. Type "do a barrel roll" into your search bar and hit enter and hold on tight as your page spins!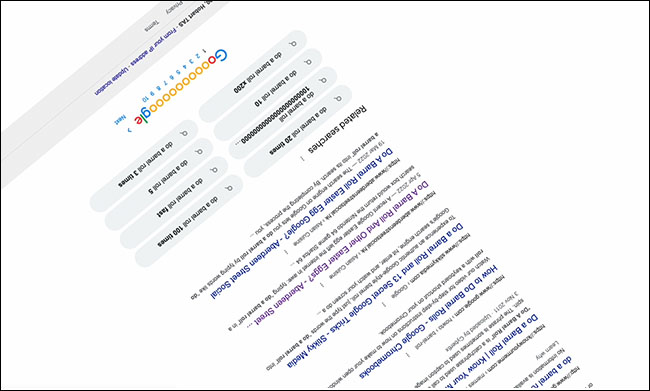 You used to be able to do a barrel roll multiple times, but Google removed that functionality. Happily for us though, the effect is still archived for us to see. Head over on this page to see the barrel roll repeat itself 20 times. Warning though – it might make you a bit dizzy!
2. The Friends tricks
Article continues after this ad
Advertisement
Google created this fun Easter egg in 2019 to celebrate the 25th anniversary of iconic sitcom Friends. If you're a big fan, you'll love what Google shows when you search for your favourite character from the show. It's actually a good way to test how well you know the characters.
To see it in action, type in the name of a Friends character followed by "friends" and you'll see a special icon appear next to the character's search result. Click the icon for some added fun!
For example, if you search for "Joey friends" you'll see a slice of pizza icon beneath his results. Click on that and… well, we won't spoil the surprise. Just do it! Make sure you have your sound on too.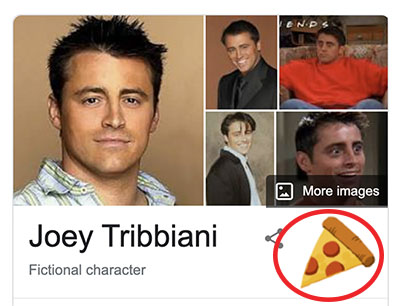 Can you guess what the fun extras might be for the other Friends characters? Do the google trick with their names and see!
3. Play PAC-MAN and other retro games
Article continues after this ad
Advertisement
Everyone loves PAC-MAN, and Google created this special doodle for the 30th anniversary of the game that lets you play it right in the browser.
Just google "pacman" and the game will appear with a play button underneath. Hit play and go hunt some ghosts! But keep the sound off if you're playing at work and don't want the boss to find out.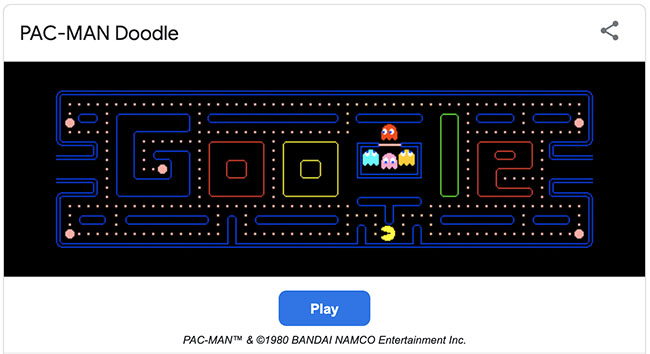 Google used to let you play other retro arcade games in the browser, but removed them a while ago. But you can still play them on the archive site, so test your skills with Space Invaders and Atari Breakout.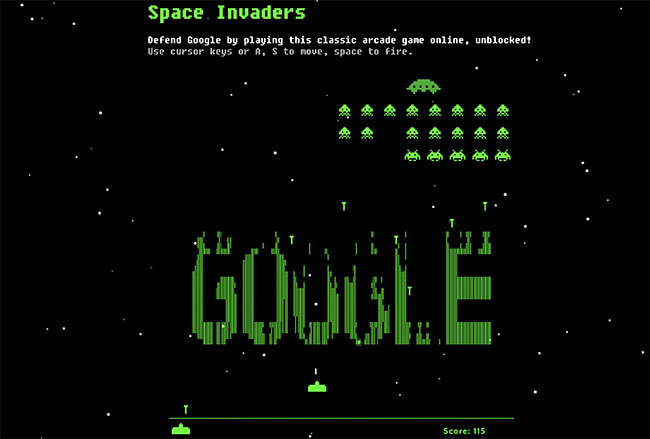 4. Google Gravity
To see this fun effect, you have to do your search from the Google page, not just in your search bar.
Article continues after this ad
Advertisement
So go to https://www.google.com/ and type "google gravity" then click on the I'm feeling lucky button. The page suddenly gets hit with the full force of gravity, rendering the page useless.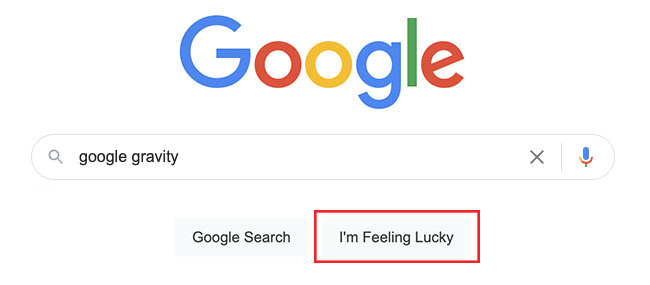 5. Play the dinosaur game when there's no internet
If your internet connection dies, don't despair – play the dinosaur game instead! But it only works in the Chrome browser.
When you try to load a page when you have no internet, you'll see a cute T-Rex show above the error message.
Article continues after this ad
Advertisement
Click on the dinosaur and you'll start playing an endless runner style game (the precursor to Temple Run!) where you have to make the prehistoric lizard leap over cactus or duck beneath flying pterodactyls with your space bar and arrow keys.
It's simple and fun, and given T-Rex had short arms, there's really not much more he could do. Running is perfect!
If you're feeling nostalgic for the game, you don't have to wait for your internet to die either. Just head over to the Dino Game website and play! It also has different versions of the game, including playing as The Joker or Batman.
There's also a special birthday version of the dino game that puts a party hat on the dinosaur if you run into the cake that appears!

Article continues after this ad
Advertisement
6. Unzip Google
This is a simple but satisfying easter egg – interact with a giant zipper to unzip the Google search page! This is no longer active in Google, but you can see it on the archive page here.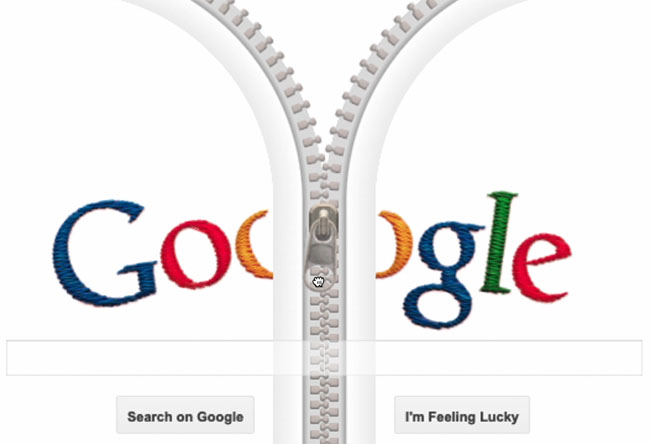 7. Wizard of Oz
This is another fun Easter egg that's been removed but you can find it on the archive page.
Get whisked away like Dorothy did when the tornado took her to Oz – just click on Dorothy's shiny red shoes in the search results. To get home, click on the tornado. Make sure you have your volume on for full enjoyment as you hear Judy Garland's classic line "There's no place like home".
Article continues after this ad
Advertisement

8. Play underwater with fish
Google Underwater is is an interactive time waster – while the search bar itself doesn't work, click on the I'm Feeling Lucky button and the Search button to change things in the scene.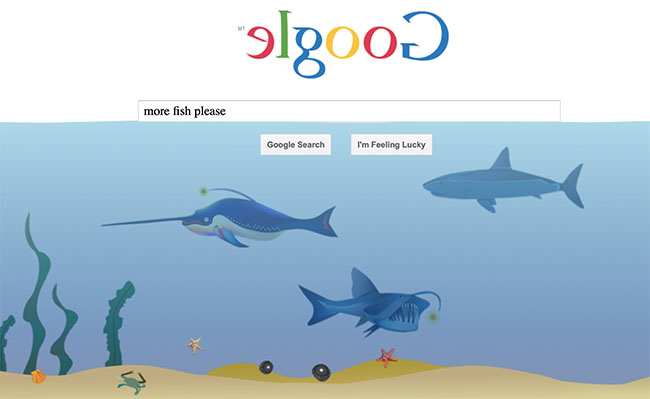 9. Google in 1998
Do a search for "Google in 1998" and click on the first result and you'll see what Google used to look like when it first launched 24 years ago.
Yep, back before Web 2.0 with its photos, videos and interactivity. It's not pretty but it's an amazing piece of internet history and has been archived thanks to the WayBackMachine website.
Article continues after this ad
Advertisement
Interestingly, when you go to that page it shows 234,000 results for the search term "google" all those years ago.
These days if you google "google" in Google (did your brain just break?), it will bring up 4,590,000,000 results – that's 4.5 billion. Yep, the internet sure has expanded!

Main image: solomon7/Shutterstock.com; screengrabs
Article continues after this ad
Advertisement