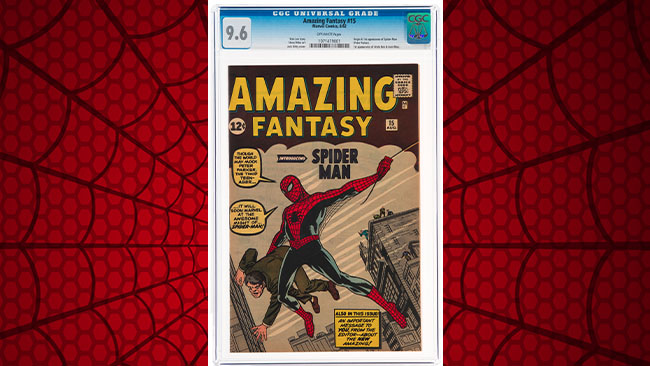 The finest-known copy of Amazing Fantasy No. 15 featuring the debut of Spider-man. (Heritage Auctions /Cover-Images)
The first Spider-man comic ever published has set a new record as the most expensive comic book in the world after selling for $4.9 million.
Marvel's Amazing Fantasy No.15 issue came out in 1962 and features Peter Parker as the iconic webslinger for the first time, outlining his origin story of being bitten by a radioactive spider. It sold for 12 cents.
The previous record for most expensive comic book was the debut of Superman in a comic book published in 1938.
Seems like superhero debuts are big money in the comic book world, with the first appearances of Batman, Wonder Woman, The Joker, Catwoman and Iron Man all appearing in the top 10 list of most expensive comic books.
One thing's for sure, Spider-man sure has come a long way since that first comic book nearly 60 years ago. Check out the official teaser trailer for Spider-man: No Way Home.