A new and nationally-consistent bush fire danger rating system will start across Australia today, providing clearer and more accurate information to communities at risk of bush fire
The Australian Fire Danger Rating System brings together the latest science and knowledge of fire behaviour, is supported by extensive community research, and is the most significant change to the fire danger rating system in more than 50 years.
Under the previous system, fire danger ratings were based on only bush and grass.
Article continues after this ad
Advertisement
The new system uses eight different types of vegetation, which have been mapped across the entire country.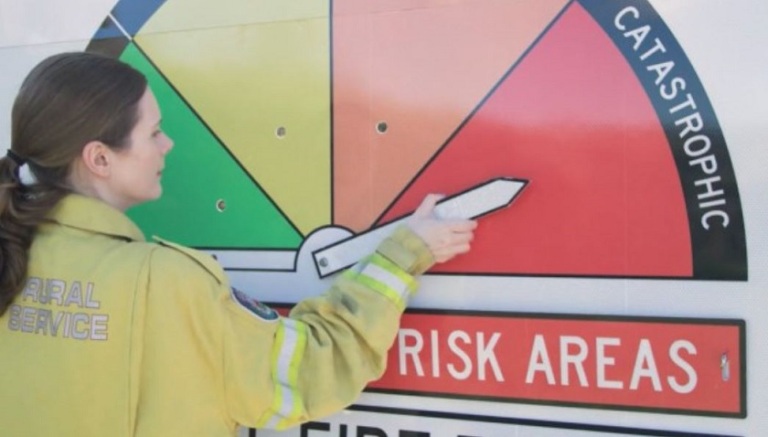 The display of daily ratings has been simplified. From tomorrow, four levels of fire danger rating will be used, with simple actions for the community to take at each level.
Moderate (Green) – Plan and prepare
High (Yellow) – Be ready to act
Extreme (Orange) – Take action now to protect life and property
Catastrophic (Red) – For your survival, leave bush fire risk areas
Fire danger ratings are used to communicate the consequences of a fire, if one was to start.
On days when there is minimal risk, 'No rating' will be used.
Article continues after this ad
Advertisement
The AFDRS development has been led by the NSW Government through the NSW Rural Fire Service, in partnership with AFAC (Australasian Fire and Emergency Services Authorities Council) and the Bureau of Meteorology.
The project has been jointly funded by States/Territories and the Commonwealth government.
RFS Commissioner Rob Rogers said the new system will provide clearer advice to the community.
Get more information on the new rating system HERE.
Fire Permits are also required on the South Coast from today.
Article continues after this ad
Advertisement
The Bush Fire Danger Period started on Thursday 1 September for the Bega Valley Shire Council & Eurobodalla Shire Council areas. This means that a Fire Permit will be required to light an outdoor fire.
Fire Permits are free and can be obtained by contacting your local Rural Fire Service or Fire and Rescue NSW Brigade, or your local Fire Control Centre.
Safe burning is your responsibility. Failure to obtain a Permit or follow the conditions of the Permit can result in significant penalties.
Image: NSW Rural Fire Service