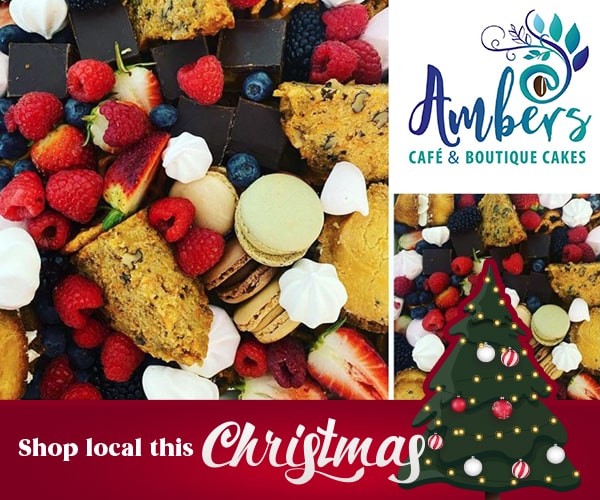 Located:

45 Orient Street Batemans Bay New South Wales 2536

Gift Idea:

Ambers Cafe
Rise and shine with us for breaky from 8am, pop in and have a snack & milkshake after you get the kids from school or browse our menu and dine in for lunch.

Fancy a sit and chat? Sit in the sun with a tea or coffee chatting with a friend whilst sharing a cookie or slice, enjoying that guilt-free, content feeling you have after completing your morning madness.

An abundance of healthy options are available… Or a decadent choice of house-made slices, cupcakes, and cookies for you to grab to fix that 3 pm-sugar-low when at your work desk.

Our grab-and-go fridge is stocked daily with simple and honest salads, sandwiches, wraps and rolls for your convenience.

We have a selection of soy candles from a local hand-made small business, Cangela, and keeping in touch with the small-town feel you can pick up some dehydrated goodies, or a jar of home-made relish or jam to take home and enjoy on a warm scone or two.


Boutique Wedding, Christmas & Birthday Cakes
Whatever your cake need is – be assured that every cake leaves our kitchen as a beautifully hand-crafted masterpiece, made specifically for you.

Amber loves nothing more than creating melt-in-your-mouth, memorable, edible treats for Weddings, Birthdays and Special Celebrations.

Visit our website today to check out Ambers A-mazing cakes!!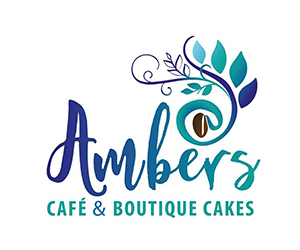 Contact Information:

Hours of Operation:

Cafe Hours:
Monday 7.30am - 4pm
Tuesday 7.3am - 4pm
Wednesday 7.30am - 4pm
Thursday 7.30am - 4pm
Friday 7.30am - 4pm
Saturday 8am - 1pm
Sunday CLOSED
Website: Visit
Facebook: Visit