Located:

44 Princes Highway MOGO New South Wales 2536

Gift Idea:

The Middle of Mogo has a wide range of chess sets & boards - a perfect gift for the chess enthusiast and they are welcome to play a game on the large outdoor board in our courtyard!

We have lots and lots of other games, puzzles, jigsaws & wasgijs...but wait! There's more!! Candles, toiletries, babyware, mugs, mugs & more mugs, jams, mustards & sauces, handbags, globes, soft toys & tide clocks.

You can't miss us - we're in the middle of Mogo!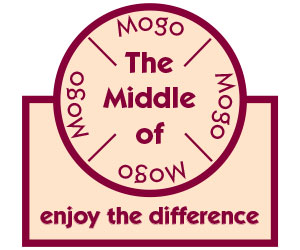 Contact Information:

Hours of Operation:

Monday 9.30am - 4pm
Tuesday 9.30am - 4pm
Wednesday 9.30am - 4pm
Thursday 9.30am - 4pm
Friday 9.30am - 4pm
Saturday 9.30am - 4pm
Sunday 9.30am - 4pm
Website: Visit
Facebook: Visit